Home | Technology and Quality



C.R. manufactures roller bearings for several production fields and different applications.
The main topic of C.R. company is the design of very special bearings, fulfilling the requirements of plant manufacturers and sophisticated machine builders, with high standard of performance.
The technical and structural features of C.R. bearings undergo constant and thorough analysis and test, both regarding quality and technical performance.
The structural dimension of the company (with more than 10.000 sqm), their know-ho due to more that 30 years of experience and the direct contact with customers, also after-sale, all this allows C.R. bearings to be successfully used by main worldwide machine manufacturers for the working of steel.


The types of steel used for our bearings are supplied by selected suppliers.
An additional sample check is effected in laboratory to confirm the chemical structure of the steel, regarding the basic characteristics and the absence of faults.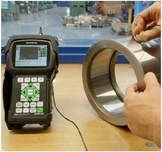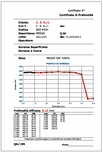 All the parts, once the turning phase is finished, are checked by our testing department to control the conformity of the treatment.
The main dimensions are tested by regularly scaled instruments, and then recorded for the future working steps.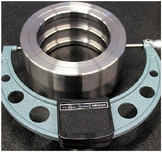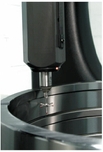 Once the pieces have undergone the heat treatment, they are controlled once again to verify their conformity and precision, and the uniformity of the hardness obtained. The basic measurement is made through Rockwell method. It is possible to further check the pieces by breaking them through Vickers method.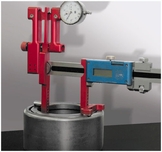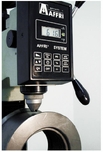 Check of grinding working


Each grinded part is further checked during and after the grinding phase. The dimension, the surface finish and the shape faults are checked for any single part with updated high precision instruments.
A further test is made on them with penetrants, which allows to find out possible cracks in the material.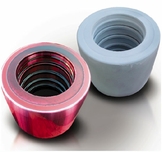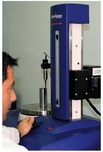 A laser marking allows to track the products, which are identified with their own reference number, and the information regarding the lot of production.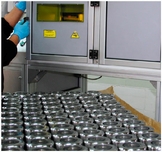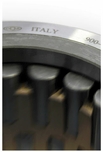 Final assembling and test


Once assembled, the products undergo a final control to check the complete conformity.
Besides the dimension control, all the necessary verifications are made to guarantee the correct functioning of the product according to the requirements.
Technical Characteristics
Please, download the pdf file or see the web pages about technical characteristics of C.R. Bearings.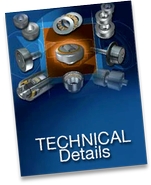 C.R. s.r.l. - 26845 Codogno (LODI) - ITALY - Via S. Pertini, 6/8 (Z.I.) - tel. +39 0377 437021 - fax +39 0377 437107 - p.iva 01183740198 | info@crsrl.com